ZTE to Sell Its First Own Branded Handset
­China's ZTE has announced that its X760 mobile phone is now available through the French operator Bouygues Telecom.

This is the first touch-screen handset available for distribution in France under the ZTE brand.

"The X760 will be the key to building recognition of the ZTE brand on the French market. Such an achievement encourages us to strive forward," said Daniel Bessières, Manager of ZTE France.
The company seems to be ready to increase its presence with advanced handsets, under the ZTE brand name.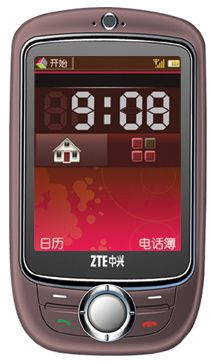 ZTE X760
The X760 comes with a 2.4" touch-screen display, along with a 1.3 mega pixel camera video player/recorder, radio player, MP3 player, WAP browser, MMS capability, web cam, Bluetooth technology, a standard mini-USB interface, and a micro SD memory card reader (up to 4GO). The handset can be used 7 days in stand-by and 3 hours talking.
The ZTE X760 is available now in all Clubs Bouygues Telecom stores and through Bouygues Telecom channel retailers.

As a conclusion, it seems that ODMs want biggest part of the cake and they now feel ready to take advantage of their knowledge and experience to launch their own brands (HTC like...). I guess that at some point (and smartphones will help a lot) the top 5 handset manufacturers list will be slightly different from what we are seeing today...

Source: ZTE Press Release