Microsoft MyPhone now live and free
Microsoft® My Phone (beta) goes live
It syncs information between your
Windows Mobile (6.XX and upper)
phone and the web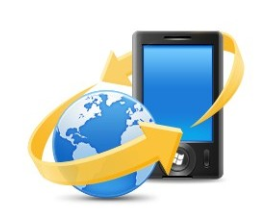 What Services?
- Back up and restore your phone's information to a password-protected web site
- Access and update your contacts and appointments through your web account
- Share photos on your phone with family and friends
What data are synchronized?
- Contacts
- Calendar appointments
- Tasks
- Photos
- Videos
- Text messages
- Music
- Documents
Note:
If you have Windows Live it will sync your phone with your Windows Live! account
If you are a Microsoft Echange user then the contacts will not be synced
If you use a memory card you need to change settings
If you store your contacts, text messages or other data in the SIM card, then these data will not be synced
If your documents are not stored on "My document" folder in your phone then they will not be synced
Price?
Microsoft does not charge a fee for the My Phone service
at this time
. But the data plan you have with your mobile operator may require you to pay data-transfer charges when you use the service. If you are unsure of your plan coverage, please contact your mobile operator.
Source:
Microsoft MyPhone website