Sony Ericsson Unveils C510 Cyber-shot™
Sony Ericsson today introduces the beautifully simple C510 Cyber-shot™, its most affordable Cyber-shot™ phone to date.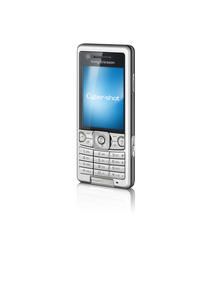 C510 Cyber-shot™
More consumers can now enjoy the Cyber-shot™ experience, without compromising on quality.
The accessible C510 Cyber-shot™ handset is jammed packed with the highest quality imaging technology and encased in a stylish handset design expected from Sony Ericsson.

C510 Cyber-shot™ features include:
Reliable 3.2 megapixel Cyber-shot™ camera

Smile Shutter™ – clever technology that detects a person's smile and immediately takes the photo!

Face Detection – focusing technology of up to three faces at a time

Auto-rotation – alter the landscape and portrait view by rotating the mobile phone

Snapfish by HP – pre-installed application allows users to send print orders from the phone to Snapfish and have quality photo prints delivered to their homes.

YouTube™ enabled – upload your videos and images straight to the web

Photo Fix – adjust light balance, brightness and contrast simultaneously

SMS conversation style – see your entire SMS conversation history at a glance

Slide in lens cover and illuminated imaging Shortcuts

Auto focus – take the best shot

"We have been leaders and innovators in the camera phone segment since the company was started," said Sven Totté, Head of Imaging Marketing at Sony Ericsson. "Now we are delighted to unveil the C510 Cyber-shot™, our most accessible Cyber-shot™ phone to date which includes a host of new features normally found on more premium phones. Features like Smile-Shutter™, YouTube integration and Snapfish by HP integration make the C510 Cyber-shot™ a really fun mobile phone to use. This phone will enable us to engage new markets and consumers to our Cyber-shot™ phone experience."

Source: Sony Ericsson Press Release