Samsung Armani Phone for November...
Giorgio Armani and Samsung Unveil New Luxury Mobile Phone as First Product under New Strategic Alliance

September 24th, 2007, MILAN – Giorgio Armani, one of the world's leading fashion and lifestyle design companies, and Samsung Electronics, a leading producer of mobile phones and telecommunications systems, today unveiled the new Giorgio Armani-Samsung luxury mobile. Giorgio Armani presented the new mobile phone at a press briefing in his Armani/Teatro in Milan before his Spring Summer 2008 Women's fashion show.

Designed by Giorgio Armani and realized by Samsung Electronics, the Giorgio Armani-Samsung Mobile will meet the needs of those who aspire to own a technologically advanced and beautifully designed telephone with which to communicate and complete their lifestyle.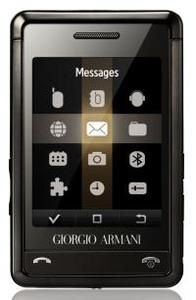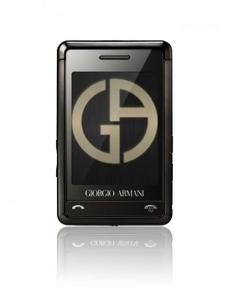 Giorgio Armani-Samsung Mobile Specification

Standard
GPRS/ EDGE Tri-Band (900/1800/1900)
Camera
3 Megapixel camera
Display
2.6" QVGA TFT LCD (262K Colors)
Multimedia
H.263, AAC+/MP3/WMA, MPEG4, AAC, e-AAC+
Features
Bluetooth® 2.0
Bluetooth® Stereo Headset (A2DP)
USB 2.0 high-speed
MTP 2.0
Mobile Printing (BPP, PictBridge)
micro SD™ external memory slot
Full Touch Screen & Touch UI
Size
87.5 x 54.5 x 10.5 mm / 85g
Battery
880mAh

Source: Samsung Press Release